The Best Glasses for Round Faces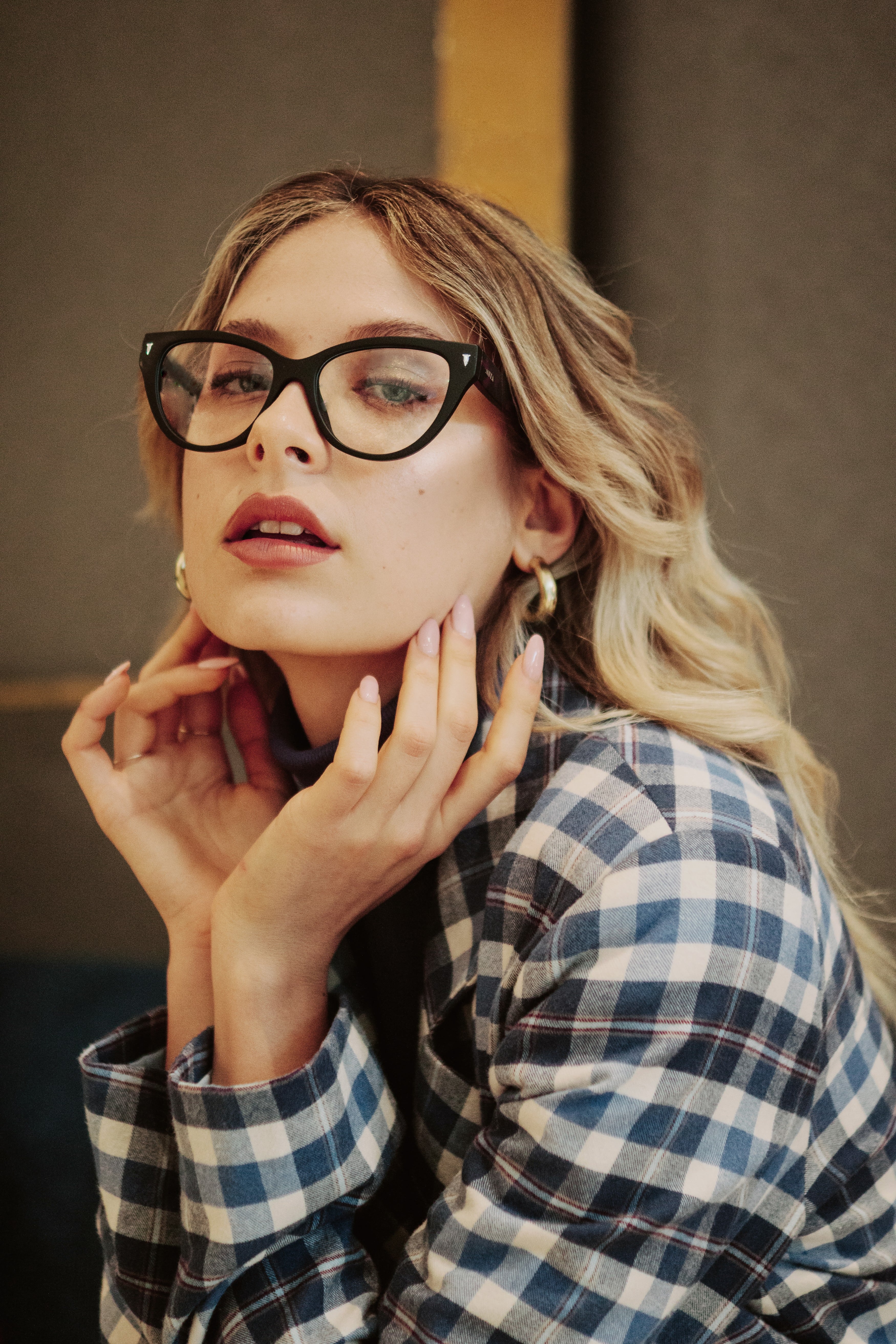 When it comes to finding your perfect pair of glasses, there are things to consider before you make your final choice–including color, size, fit, and style. After all, glasses have the power to transform your look. And a pair of well-fitting frames can accentuate the features you want to highlight. Have a round face shape? We share some of our favorite glasses for round faces that will help you find your perfect style. 
What is a Round Face Shape?
Round faces are marked by a curvy, smooth look with equal proportions. If you have a round face shape, you might notice that the widest part of your forehead is about equal to the widest part of your jaw, and your face is just as long as it is wide. You may have full cheeks and an overall softness to your look–and you want your glasses to accentuate that!
The best glasses for round faces are ones that have thick, straight lines with sharp corners to create head-turning angularity to your look, and contrast with your round cheeks. Check out some of our favorite glasses for round faces below!
Cat Eye Frames
Bold and retro-inspired, cat eye frames are some of the best glasses for round faces, especially if you have rounder cheeks–after all, the upswept design can provide a slimming effect while lifting your face and bringing the focus to your eyes. Styles like our best selling MIO1001 and MIO1022 do it best, with sophisticated frames.
Full Rimmed Glasses 
Full rimmed glasses are a great choice for round faces, as they serve to add some sharp, distinct lines to your face. This creates a balance with your softer natural features, and a delightful contrast to your look. Explore styles like our MIO1007 and MIO1004, which offer sculpted styles marked by oversized square detailing that is sure to make a statement. 
Square Glasses
Similar to the effect of full rimmed glasses, square styles also add more contrast to your round cheeks and jawline. These glasses for round faces lend eye-catching angularity that helps to balance your look, and add a hint of sophistication along the way. We love our eco friendly MIO1020 and MIO1023 styles, which offer a straight browline and chunky frames that will contrast with your face shape without overpowering it. 
Aviator Glasses
Aviator glasses are some of the best glasses for round faces for a reason–especially with angular details, like the one you'll find in our MIOI021 style. With a strong browline, these frames won't get lost on your face, and will create a more structured look, too. Opt for darker-colored frames, like our fan-favorite matte blue, to create even more contrast to your face shape and create an appealing optical appearance.
Looking for other glasses for round faces? At MITA Eyewear, we create thoughtfully-designed eyewear for all. Explore our collection of sustainable eyeglasses and try on your favorite frames before you buy!