Six Summer Sunglasses Trends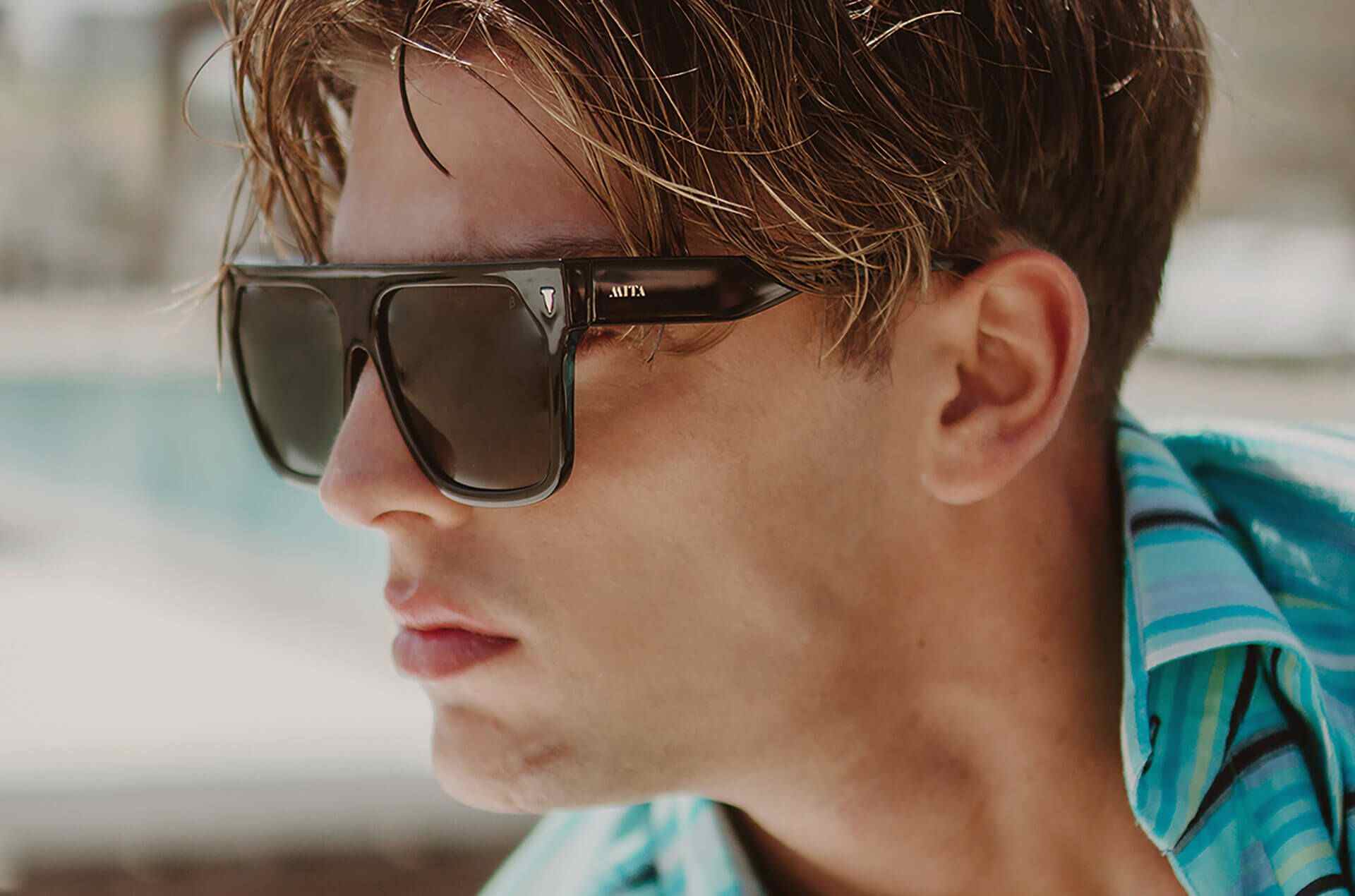 Nothing says summer like a chic pair of sunglasses. From on-trend, slim styles to an oversized, celebrity-inspired pair of eyewear, these are one fashion accessory that we just can't seem to live without. Elevate your existing lineup with this season's hottest sunglass trends, designed to take you from the brunch, to the beach, and later, to evening cocktails. Included in our edit: bold, fashion-forward mono-lens frames and Hollywood inspired choices with colored lenses, too.
Stock up on a new pair of summer sunglasses and get inspired by this season's hottest styles. Here's to putting your best face forward!
Big and Bold
Designer summer sunglasses elevate any casual outfit with their large, oversized frames. With a sophisticated, bold design, this season's big, bold sunglasses trend is the epitome of modern-day luxury. Large frames are especially great for square faces, but we love them on any face shape–they're a great way to tie an outfit together and bring a bit of glamor to your look. Opt for a timeless beige or minimalist charcoal so you won't have to worry about matching your sunglasses to your favorite bikini or summer dress.
We love our Italian-inspired Capri design, or our merlot Sole sunglasses if you want to make an even bigger statement with colorful, boldly patterned frames.
Colored Lenses
Colorful lenses are a great way to make a statement without going overboard on size or funky styles. Tinted eyewear has gone in and out of style since the 70's (classic yellow aviators, anyone?) but this summer sunglasses trend is all about pastel coloring. With modern silhouettes and on-trend tinted lenses, styles like the MITA Hollywood or Siena are great choices. 
Pair them with your favorite casual tee and tailored jeans and bring a touch of retro, old-Hollywood styling to your favorite outfit, reminiscent of styles worn by Grace Kelly and Jackie Kennedy.
Mono-Lenses
Inspired by 2000's music videos and celebrities like Jennifer Lopez, Kim Kardashian and the recent Matrix movie, bold shield sunglasses are making a comeback. Futuristic maxi-lens styles, like our oversized Gables or Sobe frames are a great way to elevate your look this summer. These sporty frames may be inspired by winter ski-wear, but they're great for warm weather, too. Combat UVA and UVB rays with these oversized styles for a trendy but minimal look with futuristic flair.
This fun and unique summer sunglasses trend is a great way to add unique style to your summer eyewear wardrobe.
Patterned Rims
Show off your unique style and embrace punchy corals, neon, and other summer hues with bold patterned rims on your favorite frames. This sunglasses trend adds a pop of color and looks great with black or white minimalist outfits– but you can style them in a monochromatic look, too. Go bold with a neon blue tortoise shell rim or opt for a more understated olive snakeshell with our Venezia frames. 
At MITA Eyewear, our mission is to create high-fashion, sustainable sunglasses that look good and do good for the planet along the way. Whatever sunglasses trend fits your style most, opt for eyewear made from FDA-approved plastic water bottles and other recycled materials. Let's lower our carbon footprint, one pair of sustainably-made sunglasses at a time.