MITA's Halloween Eyewear Styling Guide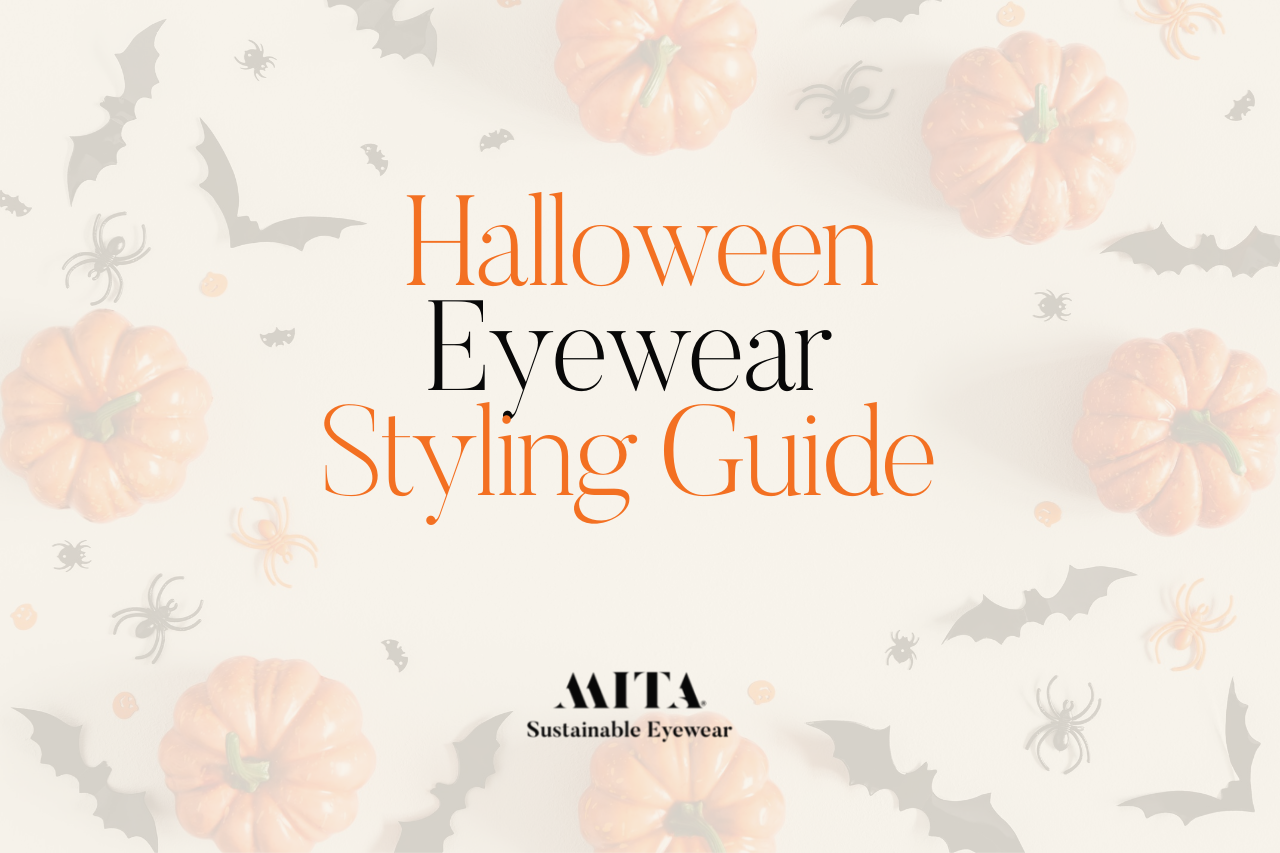 Still not sure what to dress up as for Halloween next Saturday? We've got you covered.  Find inspiration for your Halloween costume this year with your own pair of MITA frames, and a few pieces from your wardrobe. Be inspired by your favorite fictional character or public personality whose trademark eyewear defines them.
1. Audrey Hepburn (Breakfast at Tiffany's)
Who didn't fall in love with the eccentric but captivating socialite in this timeless film? Get the classic and stylish look of Ms. Holly Golightly by pairing your favorite little black dress with a diamond necklace and our CAPRI oversized frames. 
2. Maverick (Top Gun)
A Halloween go-to for men is the military-style outfit of reckless and cocky Pete "Maverick" Mitchell. To get this look, simply pair a green military jacket and pants with our 70s inspired sunglasses, AVENTURA. 
3. John Lennon and Yoko Ono
Need a couples costume? Channel this instantly recognizable duo wearing all white with John Lennon's turtleneck, blazer, and beard alongside Yoko Ono's floppy hat. For the final touch, pick MARE in black for Yoko and MIO1015 for John.
4. Velma (Scooby Doo)
Ready to solve some mysteries? The brainiest character of the animated series has an easy look to recreate with items you probably already have in your closet. Mix an orange turtleneck sweater with a red plaid skirt, and finish the look with MIO1007.
5. Walter White (Breaking Bad)
Dress up as the iconic professor-turned-drug kingpin with a plaid button-up, beige slacks, and a beige jacket. Top the look off with a brimmed hat and MIO1011.
6. Lady Gaga
Steal the look of this singer-songwriter-fashionista from the Videophone era with just a black strapless top, and dress it up with some fake chains and a pair of SOBE frames. 
7. Clark Kent and Louis Lane (Superman)
From breaking news to fighting crime, this pair has an easy look to recreate as a couple on Halloween. Go for office looks, and pair it with MIO1006 and MIO1012. Bonus points if you have a Superman t-shirt underneath!
Feeling creative this Halloween? Put your MITA frames to good use and share your costume by tagging us on 
Instagram.